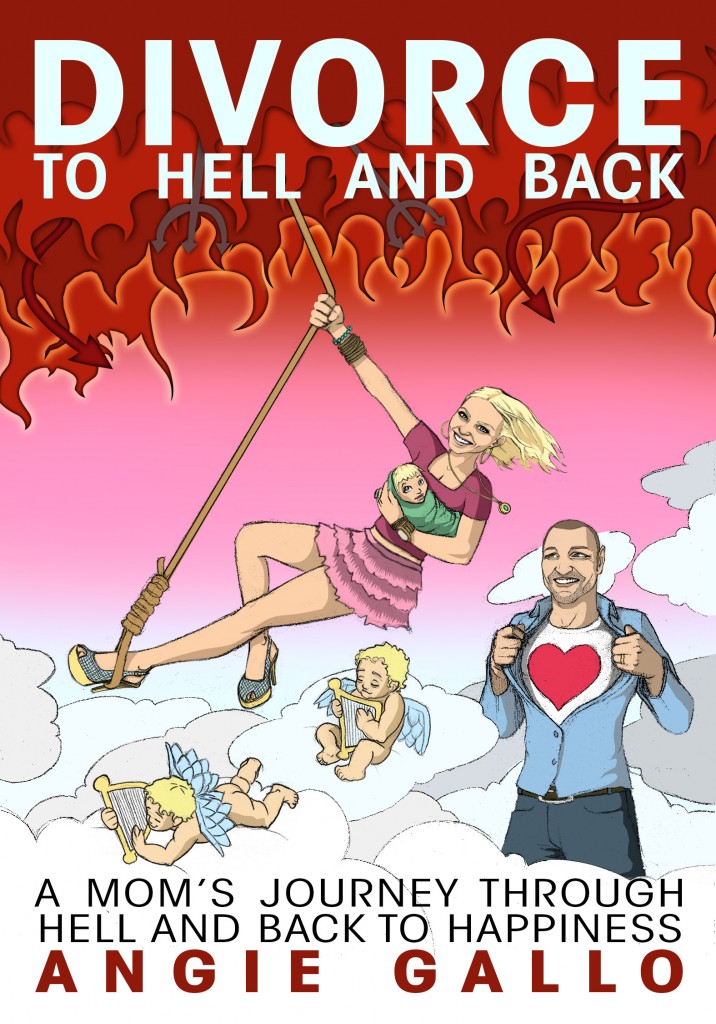 Read it, love it? Please write a Kindle or paperback review…

The Book – Now Available 
DIVORCE: TO HELL AND BACK, A MOM'S JOURNEY THROUGH HELL AND BACK TO HAPPINESS, follows Angie Gallo as she takes you through the process of grieving the loss of the marriage, managing living arrangements during and after separation, the ugliness of divorce, child custody, child support, dating, the end of the marriage and the beginning of a new life as a single mother.
WARNING: Angie's approach to managing separation, divorce and single parenting is raw, straight forward and at times very in your face. She holds no punches, and is honest about her experiences. Angie hopes that you will take away knowledge of the process, and find strength in what moms must tackle to get through divorce and back to happiness.
About Angie Gallo
Angie Gallo is an accomplished writer born in Fairfield, California to parents Henry and Karen Trulson. The older of two children, the Trulson family moved to San Diego, California in 1970. Living in Encinitas in the late 70′s early 80′s was a free spirited time. Angie found herself daydreaming in the sunshine and writing poetry. Through her teen years and into adulthood she continued writing poetry and short stories, and is a published writer.
Angie survived a very difficult divorce, and raised her daughter Keir as a single mother for over 17 years. In 2012, Angie married the love of her life, Philip Gallo. As a combined family Phil, Angie and her daughter have created the most exceptional life imaginable. Warm sunny days, cool ocean breezes at night, camping trips along the coast and nothing but love along the way.